---
Struggling with starting over at your age after a divorce, or breakup? Feeling lost and devastated after a broken engagement? Fear of wasting time and choosing the wrong one again? Fear of being single, alone and lonely again? Fear of making the same mistakes all over again?

Well, No more doing it your way but letting God's way be done...

What if you could have a do over and do it God's way this time, reduce your wait time, and enjoy life without settling for less than God's best, while confidently waiting for God's best for your life?

Discover the unspoken truths that are really holding you back from God's best and the secrets that will unlock the blessings in your life and get you back on the right track to a better future.

Preparing and Waiting God's Way is your step-by-step guide to recovery and getting back on track, God's way! The course is broken into 8 modules and over 20 lessons total and Vito and I, will walk you through each step. We will break down how to start the journey the right way so you're ready and prepared to handle what's coming next.

You will learn:

Module 1: Starting Process:

Lesson 1.1: How To Start the Journey the "Right Way"

Lesson 1.2 How to Avoid Making the same Mistakes

Lesson 1.3 How to Identify & Avoid Counterfeits

Lesson 1.4 Age Is Nothing But a Number




Module 2: The Healing Process:

Lesson 2.1 How To Heal The Right Way

Lesson 2.2 Feeling like a Failure

Lesson 2.3 Signs You Are Not Really Healed

Lesson 2.4 Still Waiting, Why?

Lesson 2.5 How To Cut Ties With Past Relationship

Lesson 2.6 How To Trust and Be Open To Love Again




Module 3: The Waiting Process:

Lesson 3.1 3 Major Keys On How To Start Waiting Right

Lesson 3.2 How To Resist & Overcome Temptations

Lesson 3.3 Secrets to Reducing Your Wait Time

Lesson 3.4 Overcome Fear of Being Alone & Lonely

Lesson 3.5 How To Prepare For the Right One




Module 4: The Dating Process:

Lesson 4.1 Dating vs Courtship: Which One Is Better?

Lesson 4.2 How Friends Can Keep You From Being Found

Lesson 4.3 Why Men Give Women Their Number(Bonus)




Module 5: Take Charge of Your Finances Process(Bonus Module)




Module 6: Let's Talk About Sex:

Lesson 6.1 10 Steps How to Break Soul Ties & Strong Holds From Sexual Sins

Lesson 6.2 Unspoken Truth About Masturbating & Pornography




Module 7: Process of Manifestation




Lesson 7.1 Finally, the Manifestation, Now What?





Module 8: Bonus Module
Divorce & Remarriage
Fornication & Adultery
10 Step Process of Recovery
Private Facebook Group Community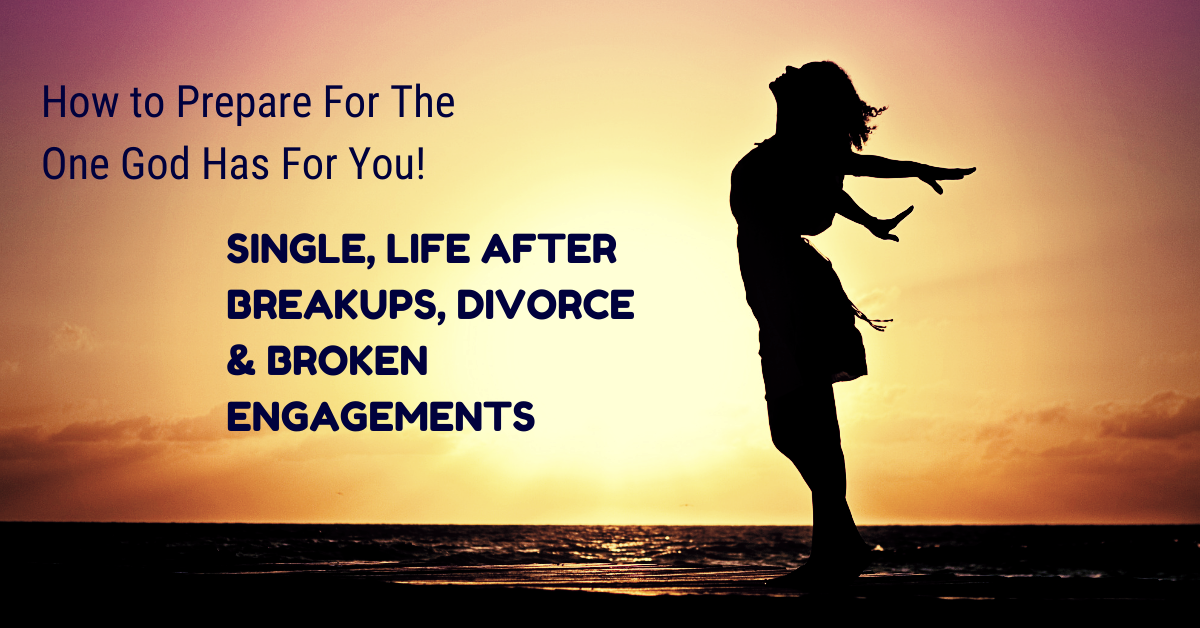 Many feel they are ok and have already gotten over their ex and just because the divorce or broken engagement wasn't recent...They are operating in a False Sense of Healing and Hope, Don't be fooled too.
Yep, this was me after two broken engagements. Years had passed, I gave my heart to Christ and I started living my best life. I was saved now so I healed from my past right, Wrong! Yes, God saved me, yes I loved the Lord, and yes I was going to heaven when I die, but guess what, I still wasn't totally healed from my past broken relationships.
I still had issues with meeting the right man. The perfect man for me. I was still attracting the wrong guys. Dating, wishing and praying he is the one, not realizing I was making the same mistakes I was making before God saved me, the only difference, I was saved now. I really thought I knew better. I thought I was doing it the right way this time, but I was wasting time doing it my way instead of doing it God's way.
But, I really thought I was doing it God's way. I was praying and asking God was he the one. Before every date I prayed that God would show me if this was the one. I praised and worshipped God all the time so what more was I supposed to do? I looked up and 10years of my single saved life had gone by .
What was I still doing wrong, was the question I asked God in desperation. The answer wasn't what I was expecting. It was a lot wrong to my surprise. Unfortunately, I went through a long process trying to figure it out myself, but finally the answers started to make sense.
The only thing I wish I had was for someone to take me by the hand and tell me exactly how to start over God's way instead of continuously making the same relationship mistakes, which prolonged my wait time. So, this is exactly what inspired us to develop this course, so you don't have to go at it alone, but you will have exactly what you need to move forward without the roadblocks that's keeping you from the best one God's has for you.
With that being said, we have added Exclusive bonuses just for you.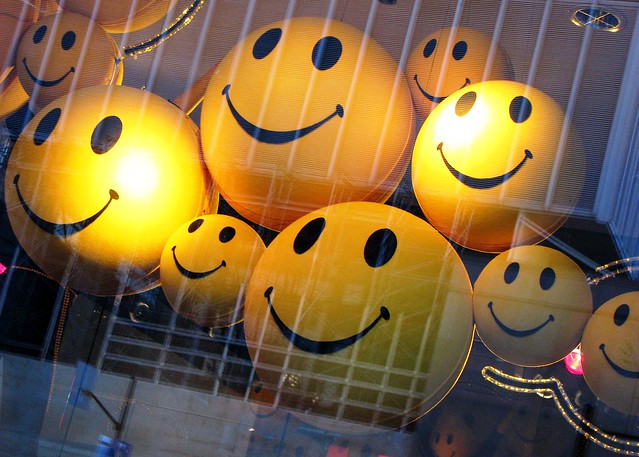 ---
As a special bonus, We have created exclusive BONUSES:
Private Facebook group for all who enrolled in this course to support, like, and share each other's process - so, you basically have an instant built in community support group right out of the gate!
PLUS we have added an extra bonus section, to empower you on your journey. We go in-depth with a downloadable 10 step by step process to success on your new life journey.
Finally, We have created a course activity workbook, survival kits & checklists to help you take action, stay on track, and follow throughout the course so you don't miss any of the steps. Preparing and Waiting God's Way Course will get you what you want:
Emotional, Mental & Spiritual Transformation to identify and receive God's Best
Ability & Confidence not to make the same relationship mistakes again
Gain Clarity and Discover True Love & Happiness
Start over, Move On and Rebuild Your Life God's Way at Any Age
Become Financially Independent
Overcome the Fear of single life and loneliness
Rediscover, Reinvent Yourself & Find Your Purpose
An instant built in community for support
And here's the great thing - We know time is of the essence, so we wanted to make this course as efficient and accessible as possible - you can complete this entire course at your own pace!!! No Rush. However, we do encourage, the quicker the better!!!

See you on the inside, Victorious Child of God!

-The ProcessLife,
-Mr.& Mrs. Smith
Founders, The ProcessLife YouTube Channel, How to Have A Stronger Relationship w/God Masterclass, Investing For Beginners Masterclass, Trusting God in the Wait E-book, Called Out of Religion Masterclass


Having gone through a divorce, Vito, knows all too well the emotional, mentally and spiritual impact a divorce can have on an individual. A divorce is much more intense then anyone can imagine, especially when there are children involved. No matter how long you've been married, the impact is virtually the same. One of the struggles a person goes through after divorce is trying to start over in a world that has changed since you got married. In today's society, experiencing single life after a divorce is totally different if you look at it from a worldly perspective, but thank God, His ways never change and the results are always the same.
The recovery stages in the process may be different but when doing it God's way, the results are still the same, the blessings are yes and amen. The problem, for the most part, is knowing "HOW" to do it God's way and the biggest problem is thinking you know God's way based on false ideologies, worldly views, religious views, and/or just plain old personal beliefs and feelings. The reason these are named is that we were operating in all these scenarios and it got us nowhere but right back in the same situation we found ourselves prior to the broken relationship.
So, what are the secrets to a successful life, glad you asked... Honestly, it's really no real secret, but we can definitely say there are real unspoken truths that no one wants to talk about in-depth, the good, the bad, and the extremely ugly. Many are missing vital pieces to the solution because they only want to discuss the good, the feel-good and neglect the other two.
You can't fully recover with half-truths, not to mention, just knowing what the truths are, still isn't the solution. Knowing is just half the battle, but actually knowing how to effectively implement the truths will then result in successful outcomes. This is why we created Preparing and Waiting God's Way.
A step by step actionable process that will get you the results you need to prepare for the one God has for you without the trial and error, thinking you're on the right track, all to one day look up and see no lasting change for the good being manifested in your life. Find out the roadblocks that could be keeping you from all that God has for you, especially in relationships.

Frequently Asked Questions
When does the course start and finish?
It is a completely self-paced online course - you decide when you start and when you finish.
How long do I have access to the course?
How does lifetime access sound? After enrolling, you have unlimited access to this course for as long as you like - across any and all devices you own.
Are refunds available if I am not happy with the course?
Yes, for any reason you are not satisfied, a 100% 30-day money-back guarantee will be issued with no questions asked. So, with that being said, you have nothing to lose but plenty to gain.